China in Afghanistan: in South China Morning Post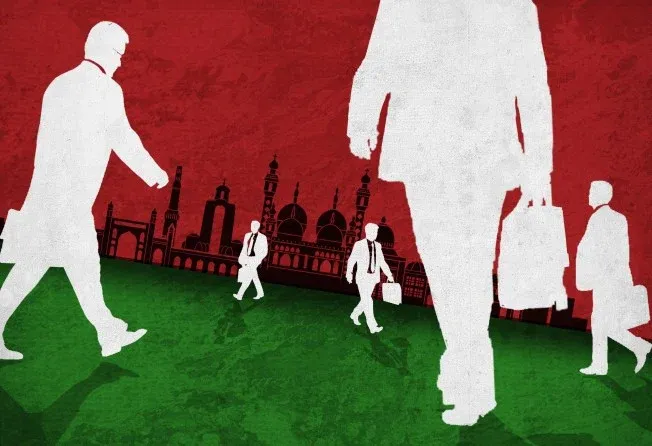 This week, I spoke to the South China Morning Post about China's influence in Afghanistan.
You can find a link to the article here.
Full text below
Signs of Chinese business life return to Afghanistan 2 years after the Taliban's takeover
By Zhao Ziwen
Chinese traders and business leaders report foreigners returning to the streets of Kabul
But the risk of sanctions and security factors mean Chinese companies are still reluctant to invest in Afghanistan, says academic
By:
Duan Yi, a Chinese gemstone trader who moved to Afghanistan about 18 months ago, has noticed clear changes on the streets of Kabul in recent months.
Foreign tourists – mostly from Europe and the United States, and now an increasing number of Chinese – are back to the once deserted capital city.
Li Xijing has seen the same trend.
As a director of Kabul's Chinatown, Li has greeted dozens of Chinese businessmen making tentative steps back into the city. Journalists, from Britain to Japan, have also knocked on his door since spring.
"[Chinatown] is getting crowded," he said.
Since the Taliban took control of the war-torn country in 2021, Afghanistan's economy and security has not collapsed as some had expected. Instead, the central Asian country has begun to slowly pick up the pieces.
But for Chinese businessmen who have chosen to return and stay, they know to take the good news with a grain of salt, and to be patient. While the Taliban regime has brought security since coming to power, terrorist attacks have not stopped.
Moreover, the international community, including China, is yet to recognise the regime, with human rights – particularly while severe restrictions are imposed on women and girls – among concerns cited.
Your daily must-read of essential stories from China, including politics, economy and current affairs.
In April, China's then-foreign minister Qin Gang said Beijing hoped the Afghan Taliban would heed the concerns of the international community and resolve issues relating to women's rights.
However, he said that while the issue of women's rights and interests was very important, "it is not the whole of the Afghan issue and nor is it the core or root cause of the Afghan issue", according to a ministry statement.
While most businesses on the street are back to normal as the Taliban promised, the country's economy still suffers as a result of foreign sanctions.
"Afghanistan is not as scary as it was portrayed in the media, but you are always on edge," Duan said.
Li, as an executive in Kabul's Chinatown, said his growing contact with businessmen in recent weeks was a sign of recovery.
Located in Kabul's city centre, the Chinatown community is the first stop for most Chinese people who are new to the country.
But when the Taliban took control of Afghanistan two years ago, only about a dozen Chinese chose to stay. Li said that in the whole of Afghanistan, fewer than 20 Chinese people remained.
"In the past two years, when it comes to Afghanistan, the Chinese people always think that there are wars and terrorist attacks, but more are coming back now," he said.
As Chinese people began to look to do business and invest in the country again, Li said they "need to choose the right way or method".
"In the absence of normal diplomatic relations between countries, businesses are cautious about investing," he said.
China may not have formally recognised the Taliban regime, but senior Chinese officials have held  high-level meetings with their Afghanistan counterparts.
Jennifer Brick Murtazashvili, founding director at the University of Pittsburgh's Centre for Governance and Markets, said China was hesitant to establish formal ties with the regime because of concerns about its stability.
"Neighbours [of Afghanistan] are most familiar with Afghanistan's history and governance dynamics, and they recognise that without a more inclusive government, Afghanistan will be unstable for years to come."
Zhu Yongbiao, a professor in Lanzhou University's school of politics and international relations, said security remained China's biggest concern.
"At this stage, the essential problem [for China] is to urge Afghanistan to draw a line with terrorism," he said.
In April, China issued its most comprehensive  position paper on Afghanistan since the Taliban took power, listing 11 points on the regime.
"China's Position on the Afghan Issue" appealed to the Taliban government to "adopt moderate and prudent domestic and foreign policies", and three of the 11 points in the paper referred directly to the Taliban's counterterrorism activities.
The paper highlighted the East Turkestan Islamic Movement (ETIM), a Uygur separatist group that Beijing has blamed in part for ethnic tensions in its far western Xinjiang region.
Murtazashvili said Uygur separatist groups remained China's key worry in its counterterrorism ambitions.
"China wants Afghanistan to be able to eliminate the terrorist groups, especially the small Uygur groups that have remained in the country. These groups are the biggest threats to China from a strategic perspective," she said.
Beyond the separatist groups of concern to Beijing, Chinese people in Afghanistan also felt threatened by Isis-K,  or Islamic State Khorasan, an Isis affiliate in Afghanistan.
In January, the militants reportedly targeted members of the Chinese delegation in another suicide bomb attack outside the foreign ministry in Kabul that officials said killed at least five people.
Isis-K was also known to be responsible for other attacks at the Russian and Pakistan missions in the capital city last year.
Sun Fei, a 37-year-old trader who lives in Kandahar, said Chinese still lived under the shadow of attacks despite an overall improvement in security.
"Security has got better, but [the terrorists] have started to pick on the Chinese and Russians more," he said.
According to Sun, there were widespread rumours about terrorist attacks from Kabul to the southern city of Kandahar a month before the Longan Hotel attack.
"The discrimination [directed at Chinese] is so obvious," he said.
Nishank Motwani, a fellow with the Harvard Kennedy School's Edward S. Mason programme, said that by carrying out the attacks, the militants wanted to undermine the Taliban's legitimacy and sow doubts about security among foreign investors, diplomats and governments.
"Isis-K is likely to execute more attacks against soft targets, which include Chinese nationals, because it amplifies their propaganda, humiliates the Taliban and undermines the security environment that helps them grow."
However, Murtazashvili said she believed that attacks against Chinese people would continue, even as security in Afghanistan improved.
"After two years of Taliban rule, Afghanistan does not have as much widespread fighting … A big reason for this is that the Taliban now controls the government," she said. "The Taliban itself was the source of most of the insurgent violence we saw in the country."
In January, after the deadly attack, Taliban spokesman Suhail Shaheen promised Chinese nationals would be safe.
"The current government reiterates its obligation to maintain the safety of Chinese nationals and all other nationals who are coming to Afghanistan, either for investment, business or tourism," he said.
Chinese gem trader Duan, who has also lived in Pakistan, is cautiously optimistic about safety in Kabul.
"To be honest, terrorist attacks targeting Chinese were even more dangerous in Pakistan [than in Afghanistan] but it doesn't mean that we are not worried," he said.
Sun cited the cheaper airfares between Kandahar and Kabul and more road traffic in the past year as signs that security in the country had improved.
"The reason more people are driving is because there are no bomb attacks or terrorist groups roaming the highways now," he said.
But without international recognition and a stable security environment, Afghanistan's economic recovery will remain difficult and take years, if not decades.
The country's economy appears to have benefited from the reopening. According to the World Bank, Afghanistan's government revenue collection for the first quarter of this year increased 8 per cent year on year.
But Zhu said that while the data showed signs of stability or even improvement, it was largely achieved because of international aid.
"There is still a huge hole in the entire budget of the Taliban, which is partly supported by foreign aid, and the country's own economic programmes are largely undeveloped," he said.
"Due to the risk of sanctions and security, Chinese companies are still reluctant to invest in Afghanistan.
"Most companies – after they come and have a real look – will become less interested in investing. And that's actually normal following the rules of economics."
Business talks between Chinese state-owned companies and the Taliban are continuing, but according to Zhu, nearly all negotiations face long delays.
In January, the privately run oil company Xinjiang Central Asia Petroleum and Gas Co (CAPEIC) signed a contract to  extract oil from the Amu Darya basin, the first major extraction deal the Taliban administration had signed with a foreign company since retaking power.
CAPEIC will invest US$150 million a year in Afghanistan under the contract, increasing to US$540 million in three years under the 25-year agreement.
"We are optimistic about the future of Afghanistan. After all, it is still a country after [being] at war for so many years," Li said.
He recalled a meeting with Taliban officials in Kabul after they returned to power two years ago.
"All the foreigners have run away, but only you Chinese – you have been here for 20 years – are still here," he quoted a Taliban official saying at the time.